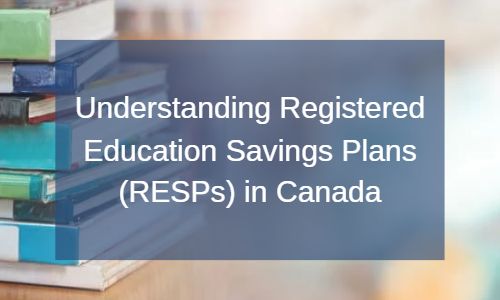 What is an RESP?

A Registered Education Savings Plan (RESP) is a unique savings account available in Canada, designed to assist individuals, such as parents or guardians, in saving for a child's post-secondary education. Notably, anyone can open an RESP for a child. There are two main types of RESPs: single and family plans. Single plans cater to one beneficiary who doesn't necessarily have to be related to the contributor. In contrast, family plans can cater to multiple beneficiaries, who must be related to the contributor by blood or adoption. This special account type offers significant tax benefits and is structured explicitly to fund a child's future educational needs.
What are the eligibility requirements to open an RESP?

Opening an RESP requires both the contributor and the beneficiary (the child for whom you're saving) to be Canadian residents with a valid Social Insurance Number (SIN). The plan can be opened for up to 35 years, and the RESP has a lifetime contribution limit of $50,000. To qualify for the Canada Education Savings Grant (CESG), the beneficiary must be aged 17 or under.
How can my child access their RESP funds for school?

The beneficiary can start withdrawing funds from the RESP as Educational Assistance Payments (EAPs) once they enrol in an eligible post-secondary educational program. EAPs comprise the income earned in the RESP and any government grants. The original contributions made to the RESP can be withdrawn tax-free by the contributor or given to the beneficiary. Given the student's income level and personal tax credits, they typically remain tax-free.
What are the benefits of an RESP?

RESPs offer numerous benefits. Key among them is tax-deferred growth, which means the investment income generated within the account isn't taxed as long as it remains in the plan. Also, through programs like the CESG and the Canada Learning Bond (CLB), the Canadian government contributes to your RESP, thereby enhancing your savings. Lastly, RESPs provide a structured path to save for a child's future education, encouraging consistent savings and financial planning.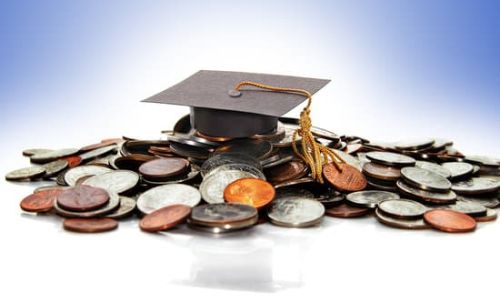 How does the Canadian Education Savings Grant work?

The CESG is a government grant that matches a portion of your annual RESP contributions. The standard matching rate is 20% on the first $2,500 contributed each year, leading to a maximum annual grant of $500. However, low-income families may qualify for a higher matching rate. Unused CESG contribution room can be carried forward, allowing for a potential maximum grant payment of $1,000 in a single year. The CESG is available until the beneficiary turns 17, with a lifetime limit of $7,200 per beneficiary.
What is the Canada Learning Bond?

The Canada Learning Bond (CLB) is another program to promote long-term savings for a child's post-secondary education. It targets children born after 2003 from low-income families. Eligible families receive an initial $500 from the government, directly deposited into the child's RESP. An additional $100 is added annually until the child turns 15, for a potential total of $2,000. The CLB does not require any contributions to the RESP, making it accessible even for those in a tight financial position.
What are the BCTESG and QESI?

Provincial programs such as the British Columbia Training and Education Savings Grant (BCTESG) and the Quebec Education Savings Incentive (QESI) provide additional incentives for education savings. The BCTESG offers a one-time grant of $1,200 for eligible children, and the QESI provides a refundable tax credit paid directly into an RESP for qualifying Quebec residents.
How do I open an RESP?

Opening an RESP can be done through a financial advisor. You need to provide your SIN and the SIN of the beneficiary. Understanding the terms, conditions, and potential fees linked with the RESP offered by your chosen institution is crucial. You can make regular contributions or contribute lump sums as you see fit. Inquiring about the types of investments available within the RESP is vital, as they can significantly impact the growth of your savings.
In conclusion, while RESPs offer a structured and tax-efficient way of saving for a child's post-secondary education, they also require careful planning and consistent contributions. Be sure to understand all aspects of an RESP and consider contacting us before starting one.
https://truityfinancial.ca/wp-content/uploads/2023/09/Understanding-Registered-Education-Savings-Plans-RESPs-in-Canada.jpg
300
500
Truity Financial
https://truityfinancial.ca/wp-content/uploads/2020/10/truityFinancialLogo.jpg
Truity Financial
2023-09-01 06:10:14
2023-09-01 06:10:18
Understanding Registered Education Savings Plans (RESPs) in Canada